Here is an example of a motivational workshop we do in our company "Å" (A-Circle).
It is our way of helping people get a motivation boost while in some degree of Corona lock-down. We have done this workshop more than 20 times so far. and it is version 8 of this simple slide that we base it on: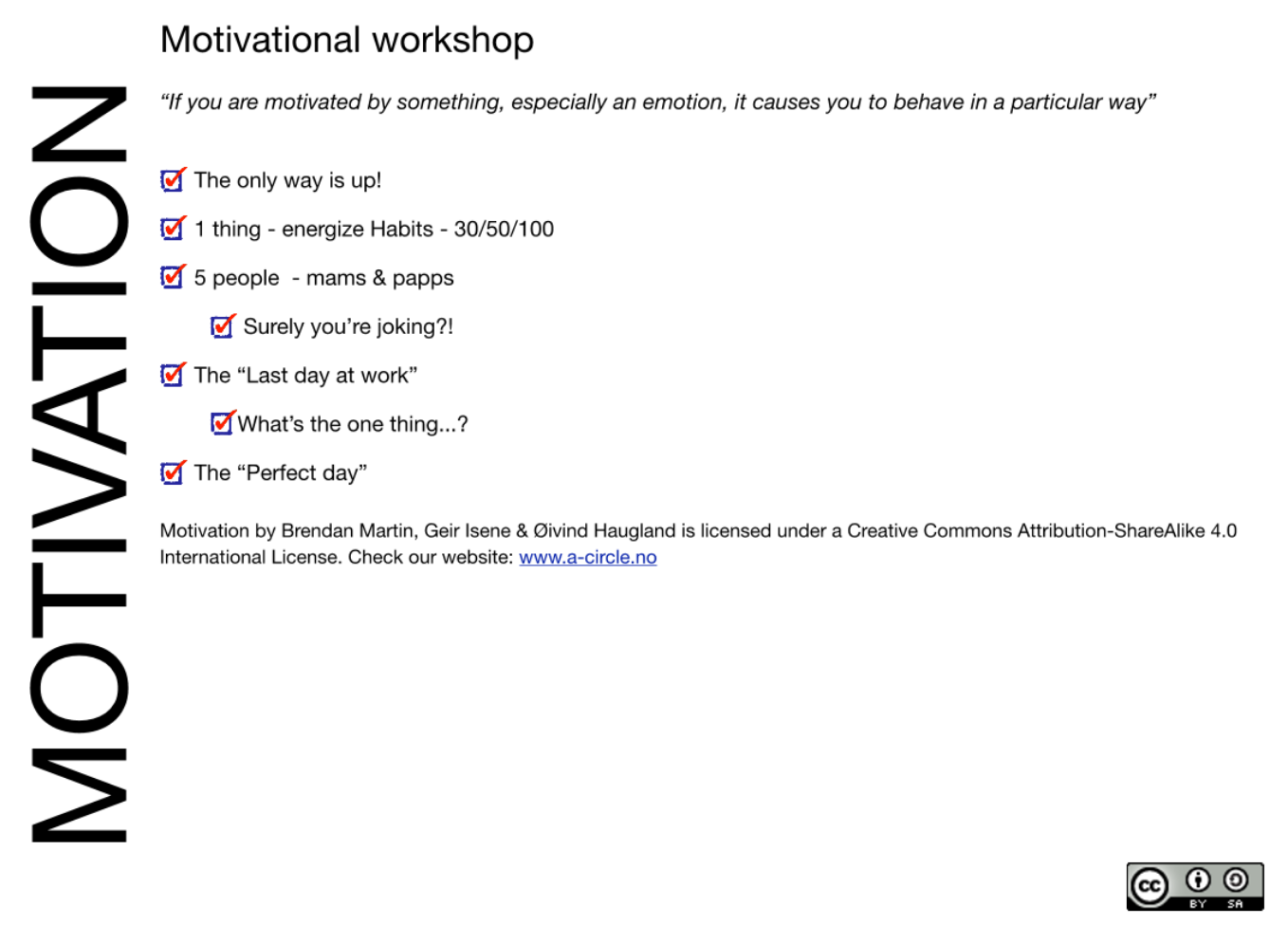 We make a habit of doing fun projects and workshops with fun people.
This time we did it without any audience, just so that you can check it out, perhaps get a motivation boost and then give us some feedback so we can improve further.
We like you to tell us what we should cover next. Challenge us by following the link below and casting your vote in the poll (or drop me an e-mail for your out-of-the-box challenge to g@isene.com)
Poll: What would you like the "Å" team to cover in free live webinars?
---
Link to this post: https://isene.org/2020/04/Motivation.html