Let's review the game we all call life. Brendan's brainchild, the simplicity is striking as usual.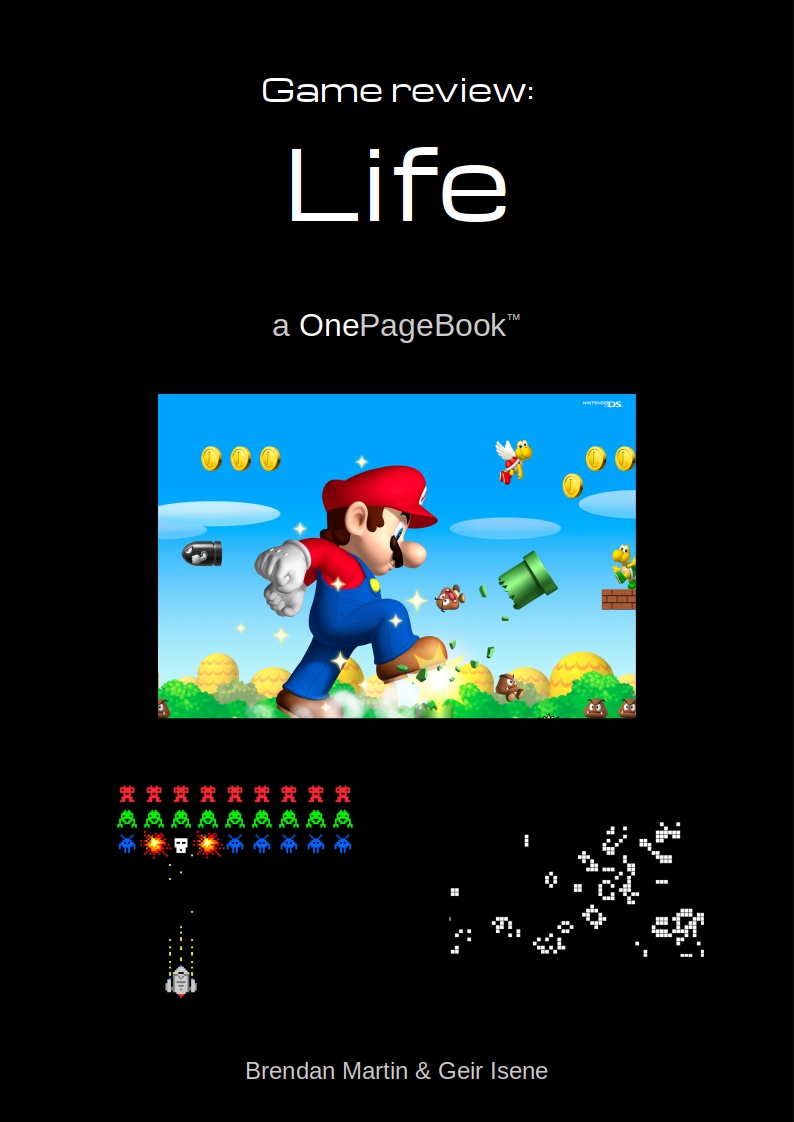 This time I did a video blog post on the book release. It includes some philosophy and quantum mechanics just to spice it up.
As usual, you will find it in the OnePageBooks section.
---
Link to this post: https://isene.org/2019/04/Game.html