Beautiful birds at the Owl Café
Share on:
---
Today Niklas and I visited the Owl Café. It's my second time visiting these fascinating birds. Niklas was there three weeks ago with Jonatan and Benjamin. We all love the cuties. Getting this close to them does give a nice perspective on how different life can be.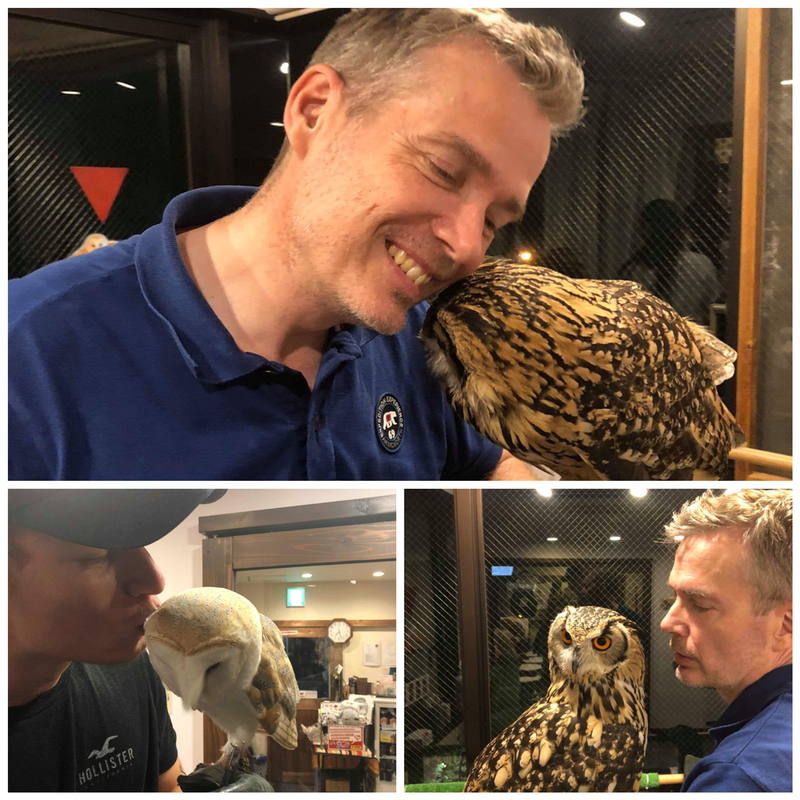 If you ever visit Tokyo, make sure to drop by the Owl Café.